Since the inception of the Robotics Program in Haiti, a core group of people have been deeply involved in providing support and bringing opportunities to the Haitian students. This core group is supplemented by various other volunteers during our annual week long STEM Camps in Haiti.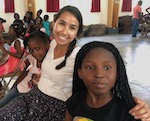 Danielle Kuchler, Science Teacher at Chief Leschi School, Puyallup WA (USA)
Danielle has been part of the Summer STEM Camp team since 2017. She has build a strong bond with many of the girls at College Regina Assumpta, and brought her infectious love for all things science to these girls. She has both a Bachelors and Masters degree in Science Education for K-12 from Central Washington University (CWU)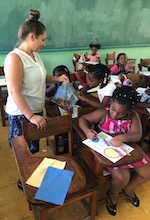 Jennifer Wilson, IB Teacher at Wainwright School, Tacoma, WA (USA)
Jennifer has been part of the Summer STEM Camp team since 2016, our inaugural year. She has been integral in establishing what now is a large STEM Camp program from its humble beginnings that first summer. She has an Bachelors degree in Education from Central Washington University (CWU) and teaches 4th grade at and IB school in Tacoma.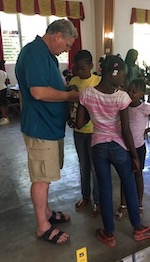 Willem Scholten, Program Leader, Seattle WA (USA) / Barcelona Spain
Willem build the relationship with the College Regina Assumpta by chance, when chance brought him and a a few students with their teacher together at a Robotics Competition. Realizing that here was a school with little to know resources, trying to get Girls involved in STEM in one of the poorest countries in the world, he decided to help. After going over that initial Summer with a few students and Mirabelle, he was sold. The girls infectious desire to learn, their teachers putting in countless hours to help their students achieve and see a brighter future, was all it took.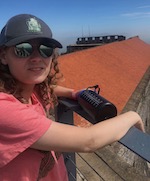 Mirabelle Scholten, Student TUe Eindhoven, The Netherlands
Mirabelle has been part of the original team since the Spring of 2016, and in addition to teaching the STEM summer camp, has gone over to Haiti quarterly for long weekends to teach and mentor Robotics student throughout the year. Mirabelle currently is studying Sustainable Innovation and Energy Systems at the Technical University in Eindhoven (TUE), the Netherlands.