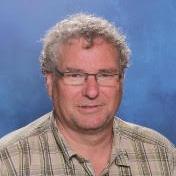 My name is Willem Scholten, but more commonly referred to as the 'Lego guy', the Robot Geek, Dr Robot, or adoringly 'Your Royal Highness…. Most days I can be found hanging out somewhere at a school or a small machine shop, preparing and coaching VEX Robotics, Underwater Robotics, or whatever else students are interested in when it comes to science and robotics.
My passion is introducing kids through play and learning to the wonderful world of Robotics.
Why Robotics? Well it is a perfect way to teach students about team work and to have kids experience the wonders of applied math, physics, biology and the sciences in general as well as computers (STEM). I have seen some amazing creations by kids who one never would expect to do so, I have seen incredible robotic failures through lack of team work, yet all of it has been great learning moments for all of us involved.
In the Fall of 2009 at the encouragement of my oldest daughter, who was entering 3rd grade, I formed a Lego Robotics team to compete in the First Lego League international robotics competition. After an intense couple of months in the fall, the team managed to make it through the WA State FLL preliminary round to the WA State Championships. All of this to great surprise of the kids and their parents!!
That spring, after lots of interest by other kids in school, the program was expanded to include as many Kindergarten through 5th grade students. My focus is to get as many kids introduced to Robotics and STEM activities and in particularly show girls the wonderful world of science. Today Robotics is a serious activity at many schools and has expanded to include middle and high school programs. It has branched out from basic LEGO robotics to Tetrix, VEX, Underwater Robotics and more!
Since 2010 I have been leading a Robotics Program for the CWU GEARUP program, helping students in predominantly rural areas, find a path to College and beyond. Doing so by engaging students in a cohort from 6th grade through 12th grade in Robotics and learning Engineering. Awakening their passion for STEM related fields, and introducing them to campus life at Central Washington University. (see: CWU)
One of the biggest honors and strongest endorsement our work has gotten is not only the sheer number of students who keep coming back for more, including their participation in various Summer Camps but by me receiving the IEEE Region 6 2013 Pre-University Educator of the Year award.  An award bestowed on me by IEEE members in the Western United States (Arizona to Alaska to Hawaii) for all the work with these students getting them engaged in Robotics.  So thank you, students and parents, for your support!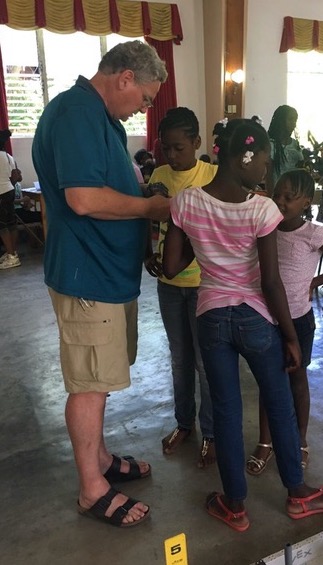 Since 2016 together with some amazing teachers in training students from Central Washington University, (see: CWU) I have been involved in starting and supporting a Robotics Program at the College Regina Assumpta in Cap Haitien, Haiti. This all girl's K-12 school is a beacon of hope in a very challenged country, and working with these amazing young girls and even more, the support and collaboration of the dedicated staff has been the highlight of our current work.
So don't be surprised if you find me somewhere around in Seattle, Eastern Washington, CWU or on Lopez Island, Haiti and now soon (Fall 2020) Barcelona Spain or other parts of the World and where ever else there are kids, trying to engage them, encourage them or even 'shame' them into the world of Robotics.  Somehow it is my goal to get every kid bitten by the Robot Bug.