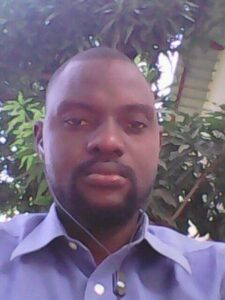 On June 16, 2020, one of our dear friends, partner, fellow teacher, supporter of young minds, Regis Jr, passed away un-expected in Cap Haitien, Haiti.
When we got the news over WatssApp, we were devastated to know that this young men, father to three beautiful young children suddenly had passed away. This during an already very difficult time in Haiti.
He nor all his colleague's, including his older brother Regis, the Girls at school and many many others, had not been to school for most of the year. First because of continued political unrest, then after a few weeks back to school, school closed again because of COVID-19.
As we came to grips with his passing, the sadness in the larger College Region Assumpta Community, we started to remember his big smile, his quick wit, his incredible support for the young girls at the school, the hospitality he showed us and our team over the years. The fun times in classrooms together or on the tours he and his brother took us on the see the incredible history and culture of Haiti.
We will miss him but we will never forget him, we will go forward remembering his enthusiasm, and his little voice within us which will remind us the larger goals we all have, a Haiti which is prosperous, where everyone will have a clean place to live, safe water, good healthcare, great education and the freedom to be the best one can be.
So thank you Regis Jr for having the privilege to know you, you will never be forgotten.